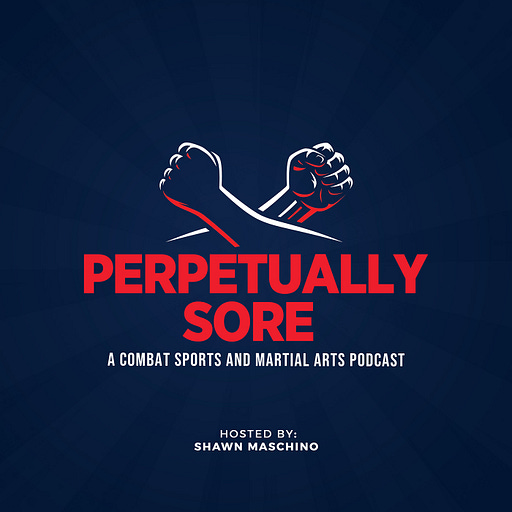 Jan 14, 2022 • 15M
Ep. 9 - 12-Week Reset Program Pt. 4 - Integrating All The Pieces
Perpetually Sore is a martial arts and combat sports podcast covering disciplines such as Brazilian Jiu-Jitsu, Muay Thai, MMA, and karate, bringing you insights, news, reviews, supplemental training, and more.
This episode is part 4, and the conclusion, of our 12-week fitness and weight-loss reset program.  Please check out parts 1 through 3 if you haven't already, as this episode draws heavily on the elements of those prior podcasts.
In this podcast, I detail what a typical day looks like in terms of scheduling food, supplements, and training.  We also cover some additional tips and tricks to make the program as effective as possible, and I provide a brief update on how things are going so far for me now that I am two weeks into it.
The full integrated plan and additional tips are posted on the blog at perpetuallysore.com.  I suggest referring to that as needed to follow along with the program or to tailor it to your needs.
As always, if you have any questions or comments, get in touch with us at coaching@atlastraininginstitute.com, perpetuallysore.com, or on Instagram at perpetuallysore247.